We reimagine and reinvent public spaces at the heart of the community. Strengthening the connection between people and the places they share, placemaking is a collaborative process by which we can shape the public realm. More than just promoting better urban design, placemaking facilitates creative patterns of use, paying particular attention to the physical, cultural, and social identities that define a place and support its ongoing evolution.
With community-based participation at the centre, we provide effective placemaking processes capitalising on local community's assets, inspiration, and potential, and it results in the creation of quality public spaces that contribute to people's health, happiness, and well being.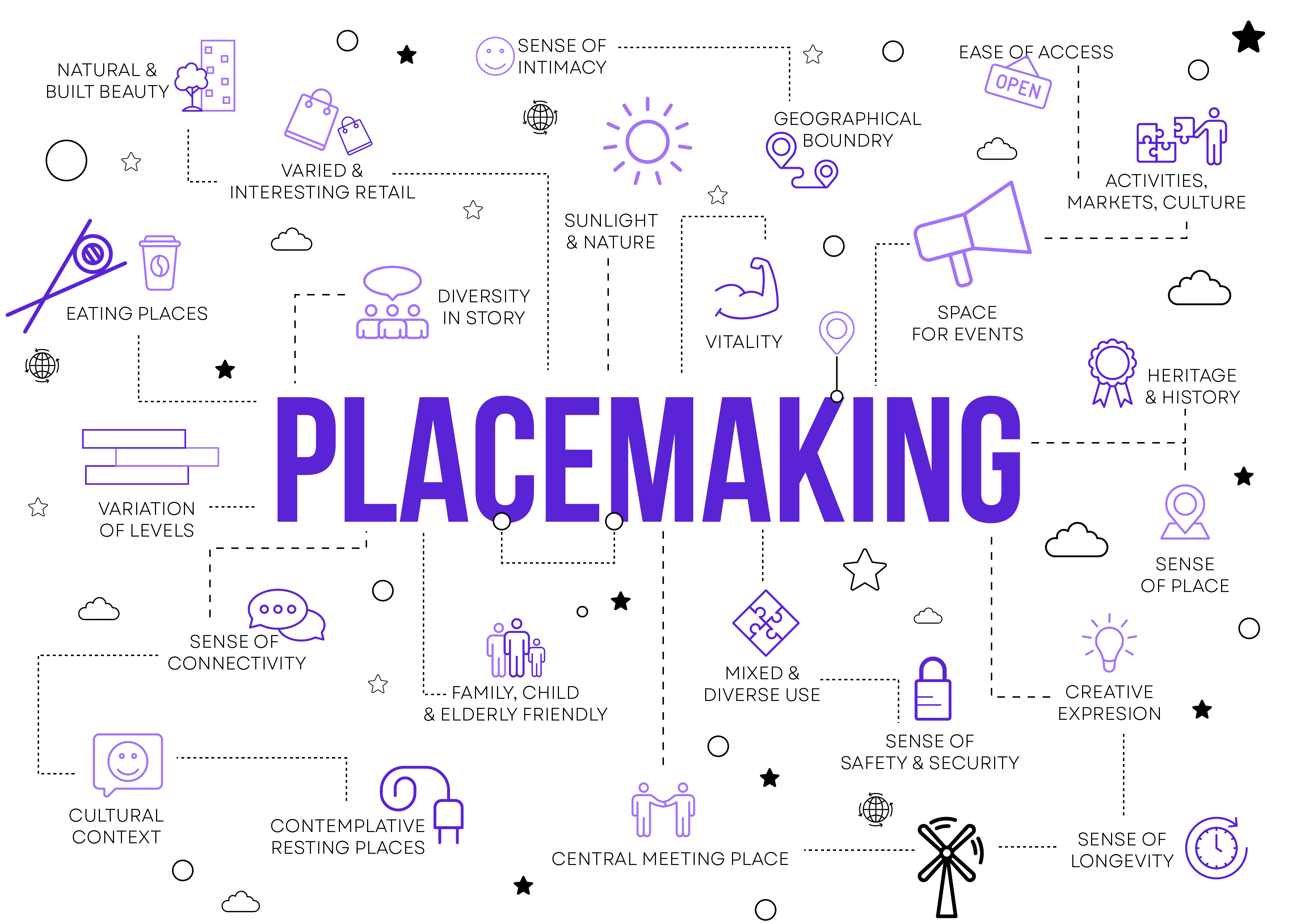 Under our SHOPP-ALIVE BRAND, we bring empty spaces to life, creating unique ideas for vacant units by finding clever ways to 'keep the lights on'. 
By utilising empty units and transforming them into an attractive place to visit, we FIND SOLUTIONS FOR THE LOCAL COMMUNITY  that will ENLIVEN THE SPACE!.